New Books - Fiction
Here is my haul for August - fiction, this month:
Smut
by
Alan Bennett
- I do adore
Alan Bennett
, and find his books a real treat.
Buddha V. 3
by
Osamu Tezuka
- Actually, I haven't read the first two of this famous series of graphic novels based on the Buddha's life. But somehow I was led to pick this one up.
Small Indiscretions
by
Felicity Castagna
- Felicity is a fellow postgrad student at the University of Western Sydney's Writing & Society research group, and has just released this book, a collection of short stories set in Asia. Sounds exactly my cup of tea. And I know that at least one story is about a drag queen, so it's even more promising.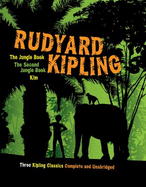 Rudyard Kipling
Omnibus - When I was a child my grandfather would always give me an omnibus edition of some kind, and so I have always loved them. I particularly remember having omnibus editions of
Steele Rudd
,
Edgar Allan Poe
and
O. Henry
, all of which I adored. I couldn't resist this collection of
Kipling
's most beloved stories. I haven't read
The Jungle Book
since I was 10 years old. Is it just me or is
Kipling
's star on the ascendent once more?
The Stranger's Child
by
Alan Hollinghurst
- Nothing to say, really - he is the master. I have loved every one of his books, and think him almost perfect in every way. Apparently this one's in with a good chance of winning the
Booker
.