My 5 Favourite Books
1.
Oscar Wilde
by
Richard Ellmann
This book was such a formative influence in my life. The glorious
Oscar
is here in all his wonderful, doomed glory. An enormous book, and truly a lifetime's work, this is quite possibly the best biography ever written.
2.
The Pursuit of Love
by
Nancy Mitford
Funny - surely the funniest novel ever. Mitford has such a light touch, and a mastery of the English language made even more remarkable by the fact that she was barely educated. The
Mitfords
have become such objects of fetish that people have forgotten how talented
Nancy
actually was.
3.
Peace is Every Step
by Thich Nhat Hanh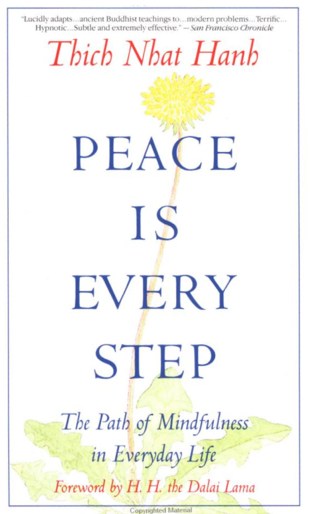 Another life-changing book, this wonderful little collection of
Buddhist
wisdom is my constant companion.
4.
My Guru and His Disciple
by
Christopher Isherwood
I love all of
Isherwood's
books, but this is the most fascinating, by far. Essentially an autobiographical account of his own struggles with
religion
and
sex
, this book is usually pooh-poohed by critics, but it is a compulsive read, and one of the most honest pieces of literature you will come across.
5.
The Farewell Symphony
by Edmund White
Hard to pick one book by White, but I think that this is his masterpiece. Yet another installment in his endless re-writing of his own autobiography, posing as fiction, this big book is brilliant in its pacing and is a fascinating piece of social history all on its own. Impossible not to love.